出国留学英语推荐信
  随着个人素质的`提升,推荐信的使用频率越来越高,我们在写推荐信的时候注意内容的完整。那么一般推荐信是怎么写的呢?以下是小编为大家整理的出国留学英语推荐信,仅供参考,大家一起来看看吧。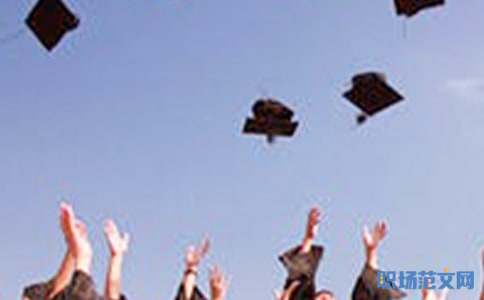 出国留学英语推荐信1
  Dear Sir or Madam:
  Mr.Newman Song was one of the undergraduate students whom I taught and my research assistant in my research programs.
  My close contact with Mr.
  Song and my relatively deep understanding of his character and his academic performance qualify me as the most appropriate person to recommend this promising young man who is currently applying for a degree program at your university.
  As adviser of Mr.
  Song's graduation design, I collaborated with him for more than one year.
  In this process, Mr.
  Song left a very deep impression on me.
  He possessed a profound understanding of the nature of mechanical engineering.
  Moreover, he is rigorous in his scientific mentality and perseverant in his research stamina.
  He distinguished himself from his fellow students by his exceptional capability in making important findings.
  All those precious qualities are incorporated in his graduation design.
  For his graduation design, Mr.Song concentrated on The Surface Alloy Treatment of the Cylinder Piston Ring of Desert Vehicles by Laser, which was a major challenge for an undergraduate.
  The project involved a considerable amount of knowledge outside his area of specialization.
  In order to ensure the successful execution of the project, Mr.
  Song consulted a large amount of technical literature in those related fields and acquired all the necessary background knowledge for undertaking his research.
  The project called for substantial fieldwork and experimentation and Mr.
  Song tried his best to be meticulous in every detail.
  He was independently responsible for the laser treatment of the product, a crucial step in the entire project, and the subsequent sampling and testing.
  His personal efforts contributed importantly to the final consummation of the program.
  Equally impressive is Mr.Song's innovative spirit.
  During the research, he came up with quite a few valuable and constructive suggestions.
  I incorporated almost all of his suggestions into the actual research.
  The effectiveness of those important advices has been fully demonstrated in practice.
  Another important factor that contributed to his research success is his readiness to cooperate with others.
  He is adept at interpersonal communications coordination.
  Consequently, all the problems that occurred in the process were smoothly and speedily worked out.
  On the basis of his heretofore prominent performance, I fully believe that Mr.
  Song is replete with potentials which will enable him to adapt to his future academic environment at your university.
  With all the excellent research facilities and invaluable instructions by the renowned professors that your university provide,
  Yours Faithfully
  Professor of Mechanical Engineering
  Supervisor of Ph.D Program
  Tsinghua University
出国留学英语推荐信2
  Dear Sir or Madam,
  I strongly recommend Miss xxx for admission to your university.
  As the class sponsor of Miss x since 20xx, I think I know her much more than others.
  She has proven herself an excellent student not only in study but also in other aspects.
  Three years ago, she turned to me for advice about prospect and hot research areas of chemical engineering, because she planed to pursuing further education abroad in this field.
  As a freshman then, she already showed strong interest in chemical engineering and a dream that one day she could be enrolled in the scientific research of the world's frontier.
  I was appreciate this very much and gave her lots of encouragement.
  Later, I also recommended her to xxx—one of famous professors in the university to gain more practical research experiences.
  Miss x has embodied the fine character of strong inquiry and industriousness in learning, which has acquainted her significant academic success during her college years.
  Apart from her intelligence, she was an independent and energetic girl who took part in many campus activities enthusiastically.
  She was the leader in the class and the student union.
  She did a nice job.
  I still remembered the pictures of classmates and me in a Christmas party, which she organized and decorated.
  I always talk with my students, through which I have known much better about them.
  From her roommates I find that she is kind-hearted and like to help others when they are in trouble.
  That also explained why she is a Chinese Young volunteer participating in work in an orphanage.
  Now, I also teach her experiment class.
  I am always impressed by her experiment reports, which are detailed and contain excellent analysis.
  When conducting experiments, Wu is meticulous and doesn't fear the difficulty.
  She is one of the best students in my class.
  Based on my appreciation of such a kind, ambitious and responsible student, I strongly support xxx's decision of higher academic pursuit without reservation.
  And I sincerely hope my recommendation will receive your favorable consideration.
  Yours Sincerely,
  xxx
出国留学英语推荐信3
  Dear Colleagues:
  As Dean and President of Academic Committee of Mechanical and Electronic Engineering Department in Beijing University of Posts and Telecommunications, which enjoys high reputation in Asian telecommunication field, I am very pleased in recommending Mr.
  Gregory Tang to study in your renowned university.
  I was his teacher of the compulsory course of encoding and data processing and the director of his graduation thesis.
  And we also had very close contact when he was the chief editor of our departmental newspaper, so I knew him quite well about his academic performance and personal character.
  In my course of encoding and data processing, he revealed keen appetite for knowledge by his attentive and active class participation.
  His well-founded mastery of the course supported by his solid mathematics background won him the first place in the class with the term final score of 96, topping all of his fellow students.
  His remarkable performance in this course had given me very deep impression.
  Mr.Gregory Tang is well known in the department for his diligence and perseverance in study and researches.
  When he was taking part in SONY Cup National University and College Students Electronic Design Competition, I could always find him doing experiments in the lab, even late at night.
  And the AI Electric Scoreboard System designed by his team finally won the 2nd prize after intense competition with electronic aces from every corner of this country.
  In November 1999, the appraisal team decided to recommend Mr.
  Gregory Tang to be enrolled as graduate students with exemption of entrance exams.
  But at last because of his personal pursuit and plan of development, he abandoned this recommendation.
  I respected his choice of personal orientation though I felt his refusal of this offer a pity.
  Before his graduation, he mentioned to me in a conversation that he planned to work for two years and then would apply to study abroad.
  I felt quite glad of his plan as by my knowledge this university is of great fame and I also believe he can further enhance his capabilities of every aspect in this field if educated in a more liberal academic environment.
  Therefore, I hereby strongly support Mr.
  Gregory Tang's application to be enrolled by your program.
  And his extraordinary performance I have learned through direct or indirect contacts, along with his working experience in R&D of Hutchison Telecommunications have made me convinced that he will be an outstanding candidate deserving your favorable consideration.
  Yours sincerely,
  Professor, Dean of Mechanical and Electronic Engineering Department,
  President of Academic Committee, Beijing University of Posts and Telecommunications
【出国留学英语推荐信】相关文章:
2.出国留学推荐信