考研英语:感谢信(通用10篇)
  在人们越来越注重自身素养的'今天,各种感谢信频频出现,写感谢信比口头感谢更加真挚。如何写出一个充满真情实感的感谢信?下面是小编收集整理的考研英语:感谢信,仅供参考,大家一起来看看吧。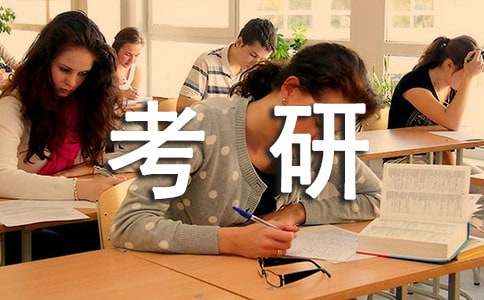 考研英语:感谢信 篇1
Dear Mr. and Mrs. Smiths,
  Last Saturday I had a wonderful night at your home. Your were so kind and so warm to me, which made me feel as if I were at my own home. The food Mrs. Smith cooked tasted so delicous that I had to say it was the most delicous food that I had ever had in the past few years.
  Thank you for having invited me to your home and given me such a wonderful night!
  Yours
  Linda
  考研英语:感谢信 篇2
Dear Ellen,
  I am writing to you to give our thanks for your kind enterainment. Both you and Bob are wonderful hosts. We did have a big dinner and a happy time at your home last night.
  We could hardly draw oureslve away from your house when we left. Again I am grateful for your invitation and kindness. You are welcome to my home at any time.
  Please say hello to your husband,Bob,and your daughter Margaret.
  Yours
Sophia
  考研英语:感谢信 篇3
Dear Tom:
  How are you recently? Also one month before Christmas I remember it?
  Hospitality your family so I spent most of my life happy, the happiest Christmas, I am grateful to the loyal, and I hope you the whole family can take the opportunity to visit my family.
  Your friends
  xx
  考研英语:感谢信 篇4
Dear Prof. Herthwell,
  Many thanks for your kind hospitality and the honor you showed me during our delegation's recent visit to your university.
  It was nice of you to introduce me to so many of your famous professors and celebrated scholars at your university. We had a safe and sound trip home. Now we have resumed our work.
  Meanwhile, I hope you will someday pay a short visit to our university and give us some lectures on "Modern Western Economics". Please have no hesitation in writing to me if you want me to do something for you in China.
  With best wishes.
  Sincerely yours
  Li Dong
  考研英语:感谢信 篇5
Dear Tommy,
  I am writing to extend my sincere gratitude for you timely returning admission ticket to me.
  If it had not been for your assistance in warmheartedly picking up my admission ticket and getting it back to me, I fear that I would have been missed(改为missing) my law exam held for once a year.
  Every one agrees that it was you who came to help me and saved me from the trouble. Again, I would like to express my warm thanks to you! Please accept my gratitude.
  Yours sincerely
  Jane Yang
  考研英语:感谢信 篇6
Dear Mike,
  How'is it going?I'm glad to receive the nice gift from you.It really suiprised me when I found it's an English dictionary.
  You know I like learning English and a dictionary is the very thing I need.It can help improve my English.So I feel very lucky to he a friend like you.And ,if you don't mind,I'd like you to he a family dinner with us.You can also stay at my home during your trip to China.We will treat you as our family member and you won't be regret.
  Wish you a nice trip.Now, I can't wait to see you next month !
  Yours
  Li Hua
  考研英语:感谢信 篇7
Dear Eleven,
  I am writing to extend my sincere gratitude for your encouragement to me. If it had not been for your assistance in my Olympic Game in Maths. I fear that I would have been give it up early.
  Every one agrees that it was you who encouraged me to persist on the game all the time and always helped me make a lot of preparations for the game, so I had the confidence in myself and won the game at last. Again, I would like to express my warm thanks to you! Please accept my gratitude.
  Yours sincerely
  Li Ming
  考研英语:感谢信 篇8
Dear Grace,
  I'm writing to tell you that I've got home now. I wish to express my gratitude to you for thewonderful holiday I spent with your family members. During the holiday, you taught me how toswim, boat and fish. I really appreciate your taking time off work to show me around so manyplaces.
  Your wife is such a wonderful cook! I think I must have gained 10 pounds only in one week.Surely, I've spent a happy and unforgettable vacation. Thanks again.
  I hope you will be going to visit us sometime. Let's keep in touch.
  Truly yours
  Herry
  考研英语:感谢信 篇9
Dear Friends,
  I am writing this letter to thank you for you warm hospitality accorded to me during my recent visit to Beijing.
  I would also like to thank you for your interesting discussion with me which I have found very informative and useful.
  During the entire visit, I was overwhelmed by the enthusiasm expressed by you.
  I sincerely hope we could have more exchanges.
  I am looking forward to your early visit to my hometown when I will be able to pay back some of the hospitality I received during my memorable stay in beautiful Beijing. With kind personal regards.
  Faithfully yours
xxx
  考研英语:感谢信 篇10
Dear Mr. and Mrs. Smith,
  I am now back to China safe and sound. In this letter I would like to convey my heartfelt thanks to you and your lovely children for your kindness and hospitality to host me when I was in New York. Your generous help and tender care made me feel warly welcomed and
  transformed my first American trip into a beautiful memory.
  I do hope that your whole family pay a visit to China in future, so that I could have the opportunity to repay your friendship. I assure you that you would enjoy visiting here as I did at your home.
  I feel obliged to thank you once more.
  Love
Li Ming
【考研英语:感谢信(通用10篇)】相关文章:
考研英语感谢信10-19
考研英语感谢信6篇11-29
考研感谢信08-24
考研英语题型07-20
考研英语阅读12-31
考研英语学习总结06-26
考研英语语法12-30
考研英语经验分享12-28
考研英语复习指导12-27